Tools of the Trade is your destination for data and analytics skill building: From dashboards and reports to embedding analytics and building custom analytic apps to SQL secrets and data deep-dives, whatever you need to know to be better at your job, you can find it here.
Every company is becoming a data company and every app will contain some kind of data and analytics component sooner rather than later. This presents challenges for product teams but also amazing opportunities. Get ahead of the curve by learning about embedding analytics in your product with this rundown of some of our latest articles. Read on to learn how to give your ideas form.
How you embed analytics into your apps matters. The Sisense Embed SDK allows you to put the analytics you want, where and how you want them, easily. Dig into this detailed how-to and learn how to supercharge your product with analytics that will differentiate your product, increase stickiness, and more.
APIs are an essential part of software building in the modern era. Sisense uses an API-driven architecture to help product teams easily automate, integrate, extend, and embed analytics. This article details the ways that the Sisense Data Model APIs empower you to programmatically create and modify data models using fully RESTful and JSON-based APIs, simplifying and automating a wide array of tasks.
Curious about embedded analytics? Take a test drive in our embedded playground.
Get started
Adding analytics to your product is one thing, but actionable analytics take things to the next level! Putting actions and analytics next to each other in users' workflows or in a customer's interface shortens the process from information to decision-making to action. With Sisense BloX, you can put insights and actions right next to each other in a seamless flow that internal and external users will love.
Looking to express yourself through your embedded analytics? Elevate your design with custom visuals courtesy of this Adobe XD plugin. Make indicators and visualizations that look, feel, and behave exactly as you want them and wow your users with an experience that will truly spark enjoyment and engagement.
Take a trip down memory lane and explore the way interacting with data and insights has changed over successive generations of business intelligence systems. The current era has the greatest opportunity for transformative change for organizations and users, and product teams will lead those changes by building analytic apps that will empower in-house and external users to get more out of their data and make smarter decisions.
When it comes to creating quality software, product teams need to think about the entire process, from features to architecture. Go under the hood and learn how Sisense's cloud-native architecture helps lower your overall costs and improve uptime. The end result is better user experience with a scalable deployment process.
Curious about embedded analytics? Take a test drive in our embedded playground.
Get started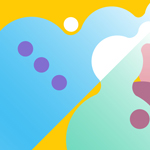 Cloud-native architecture is the key to building more resilient products, more easily. Rebuilding the Sisense architecture from the ground up wasn't easy, but it was the right decision to empower builders and ultimately deliver more functionality to the product teams who will be building embedded analytics for their companies. Dig into how we did it here.
Building a better tomorrow, right now
Product teams drive organizations towards success by constantly growing their skills, embracing new technologies, and delivering quality products that internal and external users value. This rundown of articles gives you the how-to, technical details, and creative ideas you need to start transforming your own products with data and analytics. Whatever your next project holds for you, build it boldly and don't just create a better product, create a better tomorrow.
Curious about embedded analytics? Take a test drive in our embedded playground.
Get started
Former Sisenser Shruthi Panicker holds a BS in Computer Science as well as an MBA and has over a decade of experience in the technology world.