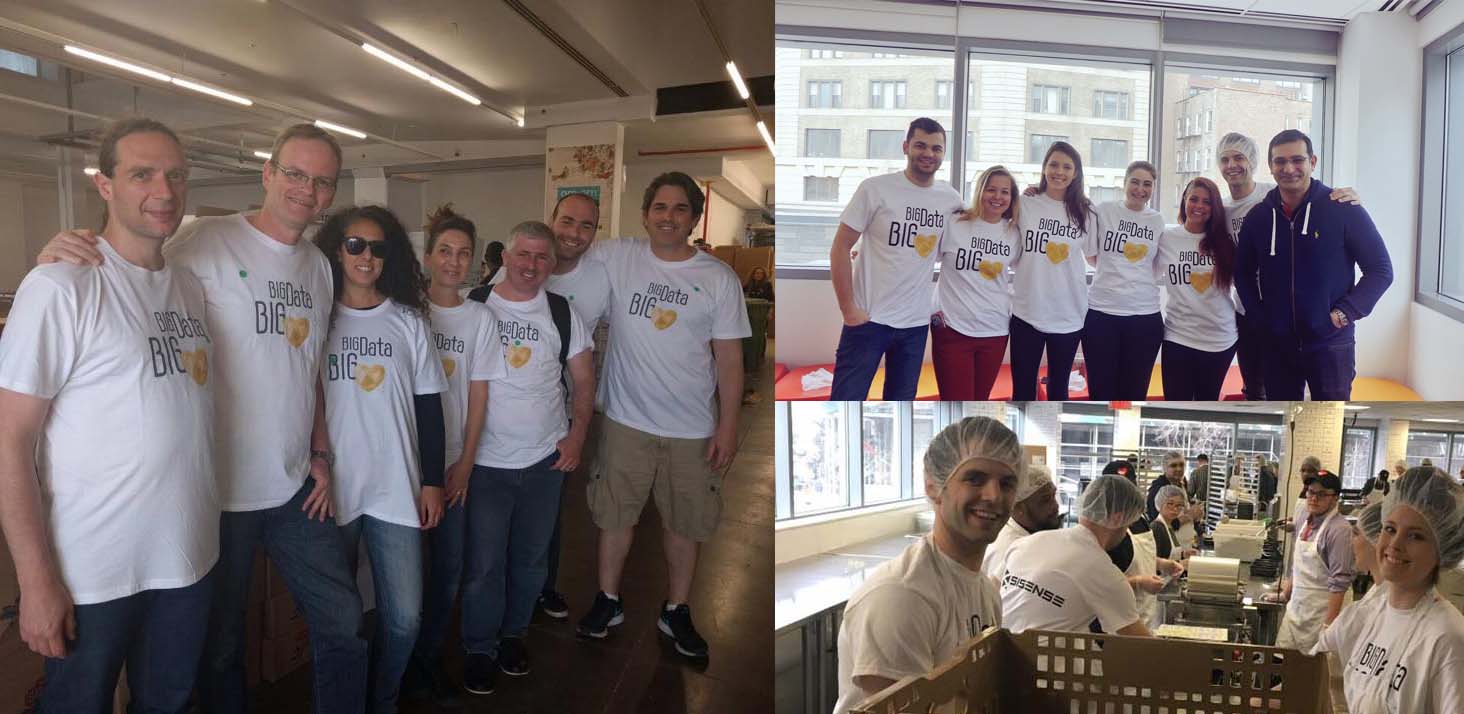 Big Data, Big Heart Program
This fall, as part of our Big Data, Big Heart program, Sisense employees are gathering, donating, and delivering school supplies to dozens of children at Renanim – Zichron Yaakov's renowned therapeutic boarding school and post-hospitalization facility for boys and girls ages 8-18. Renanim is the first boarding school to establish a post-hospitalization unit for children who were hospitalized in psychiatric units. Today, Renanim is one of Israel's leading and most recognized boarding schools.
FeedingNYC
FeedingNYC shares the tradition of Thanksgiving with local families by providing a box full of ingredients to cook a complete Holiday meal. With the help of Sisense volunteers, FeedingNYC will deliver thousands of complete meals before Thanksgiving, each with a handmade card for the families receiving these boxes.
Read More
NY Cares Coat Drive
We remember that the holidays are also the coldest months of the year. Sisense is an impactful contributor in New York Cares Coat Drive during the winter season, an organization known to have a powerful impact on New York City.
Read More
God's Love We Deliver
We are honored to support God's Love We Deliver, NYC's leading provider of nutritious meals to people who are unable to shop or cook for themselves. Sisenser's are active participants in food packing and distribution for the disabled, sick, and elderly across our NYC community.
Read More
Kvuzat Shorashim Food Packing
Kvutzat Shorashim is an organization established by volunteers to bring comfort to those who are less fortunate. As part of their two big campaigns around major holidays, Sisensers in our Tel Aviv office packaged boxes of food that were then delivered to elderly people who are alone and many single-parent households that are in great distress.
Read More
Breaking Ground
Our hearts get bigger around the holidays as we join Breaking Ground to host dinners for their residents, many of whom are formerly homeless adults with special needs. We celebrate the holidays by staffing these dinners and making it a memorable and enjoyable celebration for their residents.
Read More
Kruvit Project – The Good People Fund
The Kruvit project was initiated 11 years ago asking that every one of us add another portion to our holiday cooking for someone else to make their holiday happier. When cooking our holiday meals, Sisense employees happily extend our care to add extra portions for those who can't cook for themselves.
Read More