Sports


Dashboard Examples

Track your team's most important metrics.
Player Performance
Dashboard
Data analytics in professional sports has grown exponentially in the last decade. Instead of making decisions to draft or trade on a coaches personal opinion, teams are looking to data for the answers. Professional Soccer/Football is no exception. The need for an increasing edge over your opponents is only increasing the need for accurate player monitoring and performance tracking.
Learn more and get the implementation kit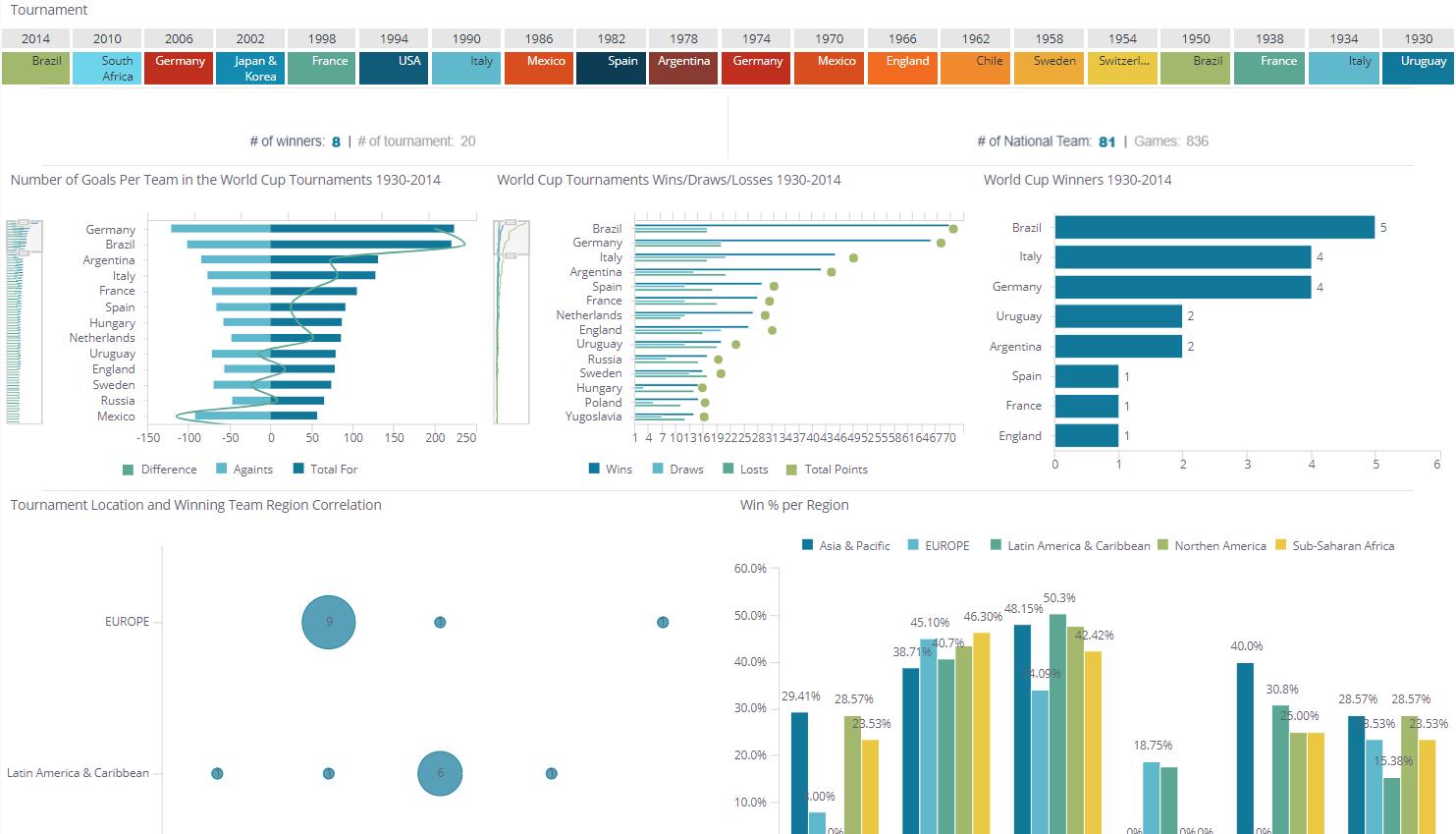 FIFA World Cup
Dashboard
Review your favorite team's data and drill down on any widget to discover more. This dashboard is linked to public datasets going back 1930 so there is plenty to discover. Read our article predicting the winners of the 2018 World Cup in Russia that uses this data and our 'success prediction model' to determine who will be in every round - including the Finals.
Learn more
Baseball Performance Metrics
Dashboard
For professional baseball teams, understanding the team's performance is highly valuable for game and business strategies. Insight about team and player performance can drive important decisions for in game strategies and possible trade business deals.
Learn more and get the implementation kit
Ready to Improve
Your Team's Numbers?