Travel & Hospitality


Dashboard Templates

Track the metrics that matter to your hospitality and travel institution.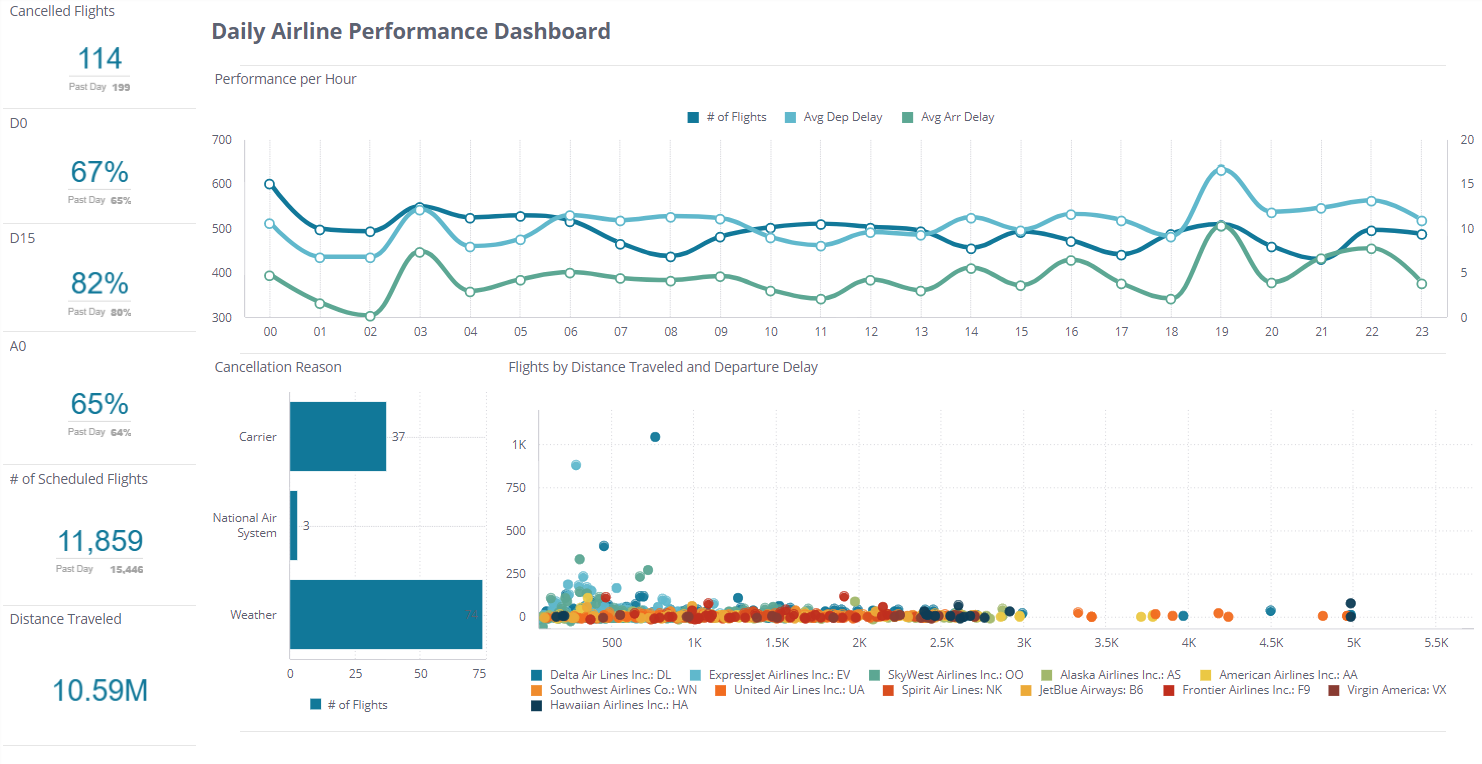 Airline Performance
Dashboard
Many airlines operate over 11 million flight departures per year. Because of the many departures, monitoring each airline's performance is necessary for an optimal customer experience.
Learn more and get the implementation kit
New York City Taxis
Dashboard
Getting on a cab or an Uber / Lyft is one way to get around in New York. An average of over a million trips are made every day in the city either with a medallion ("yellow") cab, boro ("green") cab, or a ride-hailing service car ("for-hire vehicle / FHV"), such as Uber and Lyft. With such a large amount of data, there are countless kinds of analysis that can be performed to uncover meaningful, actionable insights about taxis and FHVs in New York. This dashboard is specifically designed to provide high level information, such as the number of trips made with Taxi vs Uber and Uber-like services, most popular pickup/dropoff neighborhood, the busiest hours and day of the week, and many more.
Learn more and get the implementation kit
Flight Prices
Dashboard
This dashboard example increases the visibility of real-time airline tickets prices.
Learn more
Ready to Improve
Your Travel & Hospitality Metrics?