Travel & Hospitality


Dashboard Templates

Track the metrics that matter to your hospitality and travel institution.
Dashboard
Examples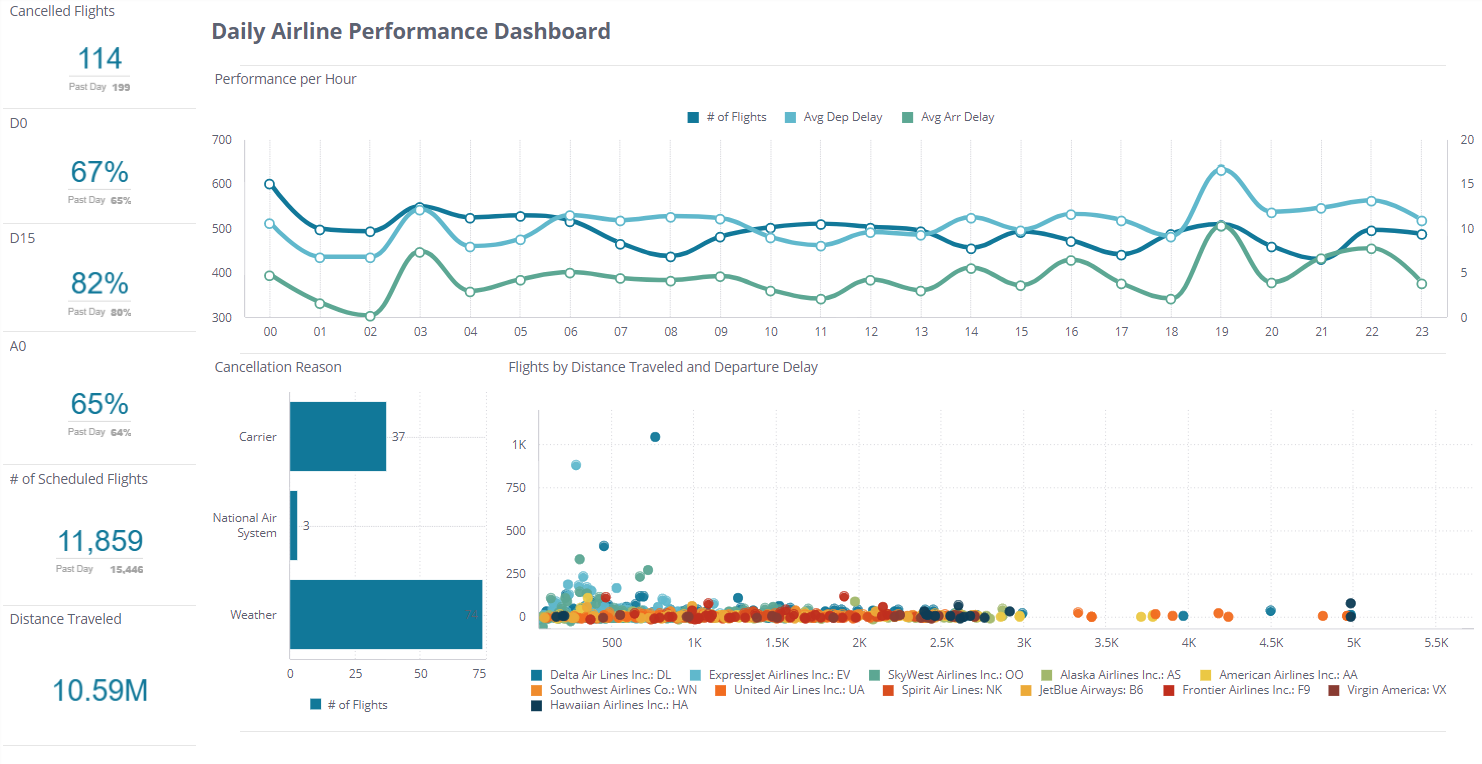 Airline Performance
Dashboard
Many airlines operate over 11 million flight departures per year. Because of the many departures, monitoring each airline's performance is necessary for an optimal customer experience.
Learn more and get the implementation kit
Flight Prices
Dashboard
This dashboard example increases the visibility of real-time airline tickets prices.
Learn more
Ready to Improve
Your Travel & Hospitality Metrics?