Connect to Your Data, Anywhere
High Availability
In an enterprise that's powered by data, your business intelligence needs to be always-on. Deploy Sisense to multiple servers to increase business continuity and resilience, and support the analytical needs of a rapidly growing amount of business users with no drop in performance.
Internationalization and Localization
Scale globally with built-in support for many new languages, including Japanese, Chinese, French, German, Portuguese, Russian and Spanish. Enable users to interact with Sisense in their native language – from dashboards to administration to the menu system.
Engine Enhancements
We've re-architected some of the core elements of our In-Chip data processing to make querying complex data even faster and more responsive, with improved query recycling that lets you scale users and data without skipping a beat.
Smoother User Experience and More Flexible than Ever
Connect Directly to Facebook, Twitter and Other Websites via REST API
The web is your playground: easily pull data from any website that supports the RESTful API – including all major social networks, e-commerce, financial services and thousands of others – then use Sisense to easily query, create mash-ups with your own databases and visualize the results for unparalleled depth of analysis.
Watch Video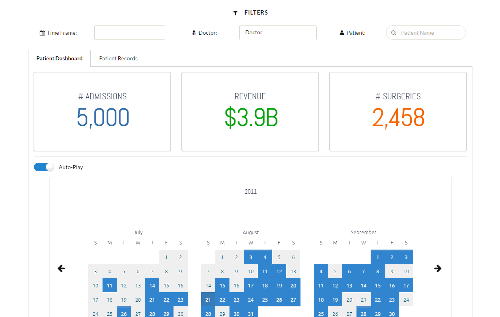 Sisense.js: iframe-less Embedded Analytics
Using this powerful new feature, developers can use Sisense as a JavaScript library and inject dashboards and widgets into any JS website or app – enabling you to build more flexible data products and provide a better experience for your users. Now you can break dashboards into specific widgets, while enabling users to interact with some or all of them using filters within the original app.
Watch Video
Front-end Support for Aggregations by Week
You asked for this feature, and we listened – now, in addition to day, month and quarter, you can aggregate time-based data by week directly from your dashboard – without any Elasticube modifications.
Watch Video
What Else is New in Sisense 6.4?
These are just some of the exciting new features presented in this release. See the full list here or join the group demo.