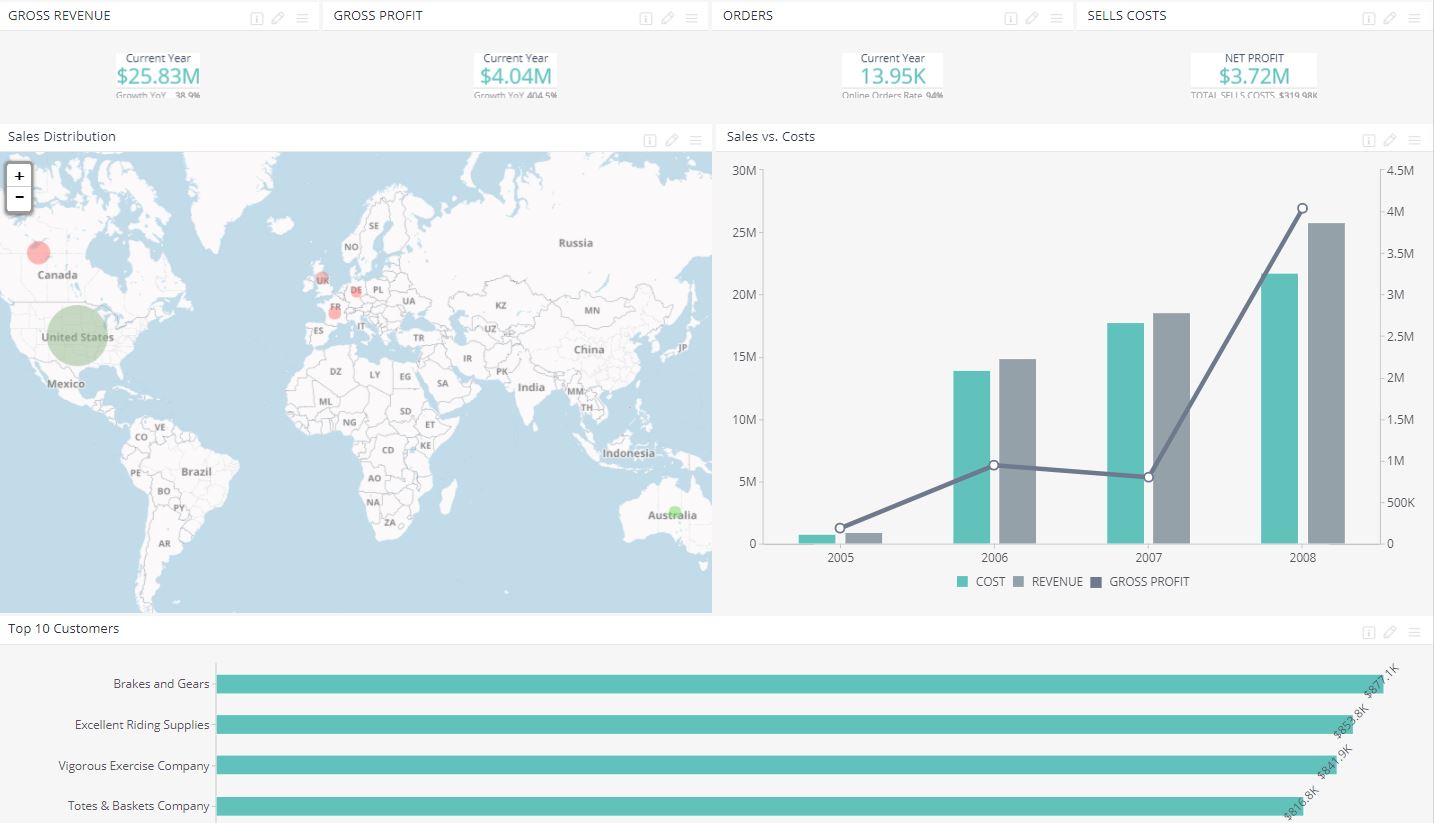 BI Software for Consumer Products
Sisense offers a better, faster way to deliver actionable business intelligence to managers in consumer products organizations. When the management team of a consumer products organization has access to flexible, granular analysis based on data combined from disparate retail analytics systems and data sources, new levels of strategic thinking and decisions are achieved. Benefits include the ability to:
Attract more customers
Increase customer loyalty
Increase market share
Optimize profit margins
Improve operational efficiency
Reduce inventory levels
Ensure and document regulatory compliance
Use Ad-Hoc Data Analysis, Reporting And Dashboards:
Conventional BI and reporting systems take too long to implement and are too inflexible to provide the kind of real-time, drill-down, ask-any-question data analysis which managers need to change the rules of the consumer products analytics game.
Quickly and easily analyze data combined from disparate systems
Improve effectiveness of marketing and promotion campaigns
Perform advanced market segmentation and competition analysis
Detect consumer trends early
Discover insights into consumer behavior
Drill-down into product safety, quality assurance and recall data
Increase supply chain visibility and forecasting
Achieve cross-functional visibility into business operations
Improve coordination between in-store, online and direct mail operations
Your Competitive Advantage - Our Secret Sauce
Sisense offers an entirely new way to deliver fresh, actionable intelligence to managers in organizations of consumer products. No other BI solution in the world lets non-techies take large amounts of scattered data and create beautiful BI dashboards as quickly or as easily. That's why Sisense is called the "Robin Hood of the BI world" - we bring data justice to everyone, not just the technical experts or big companies with endless resources. Our secret sauce is the powerful technology we use to design our BI software so users don't need to write complicated code or rely on IT , so anyone can build a dashboard from multiple large data sets, using any device. Unlike other BI vendors, Sisense is a business intelligence data visualization software and no additional or third-party software is required. See a live Sisense BI dashboard here.
Watch A Demo