International Women's Day – and we're not about to let one-half of our industry's data geniuses get ignored! And so, without further ado, here are – in no particular order – 17 of the most awesome ladies out there, rocking the data world.
The founder of FastForward Labs, VP of Research at Cloudera and erstwhile chief data scientist at Bitly, Mason is one of the most important voices in data science, a Forbes '40 under 40', and the winner of a ton of awards – including TechFellows' Engineering Leadership Award.
The CEO of Thulium, an influencer marketing company that draws heavily on data analytics, AI and robotics, McCleary practices what she preaches: she ranks in the top 1% of social media influencers in the world, with the extra accolade of THE most influential woman in Marketing Technology. Clients from Dell to the Department of Defense trust her on how to translate social data into hard business outcomes.
Cited by CNN as one of the 10 most powerful women in technology today, Carter has been variously hailed as a leading digital influencer (Forbes), an Analytics Innovation Laureate (Franz Edelman) and a pre-eminent growth hacker (Biz.com). Under her leadership, IBM won 14 major marketing awards; she also has written a bunch of bestselling books.
The author of Data Science for Dummies, Pierson is an engineer-turned-data-scientist, who divides her time between building predictive models for enterprise clients and helping IT giants, governments, media outlets and tech non-profit organizations with major data projects. She's also a pre-eminent personality in the data space, with hundreds of thousands of followers hanging on her every word.
"With big data and analytics, you can monitor and predict outcomes for almost anything you might imagine. With empirical evidence in the form of big data and analytics, evidence based reasoning and logic is available to support better, data informed decision making. It's like we were working in the dark, and now someone has turned the lights on."
A data pro "one to follow" on Twitter, Gentry heads up the data science company Analytical Solution. During her two decades in the industry, she's worked for a ton of Fortune 500 companies, including Kellogg's, Hershey's, Johnson & Johnson, Kraft, and Firestone. She's also amassed quite the following on Medium.
Having cut her teeth on LinkedIn's data science team, Rogati progressed to VP of Data at the wearables company Jawbone before going it on her own as an independent Data Science Advisor – including to the Data Collective venture capital group and the Insight Data Science Fellows Program. These days, she helps organizations figure out how to build data and insights into their products, and she's become one of the most sought-after figures in the business.
"What makes a good scientist great is creativity with data, skepticism and good communication skills. Getting all of that together in the same person is difficult―because traditionally, different people follow different paths in their careers―some are more technical, others are more creative and communicative. A data scientist has to have both."
This YouTube star and data genius is also heralded as the 'creator of the world's most advanced artificial emotional intelligence engine'. Oh, and Austin does some pretty incredible work on helping improve tech education and opportunities for people from non-traditional backgrounds, too.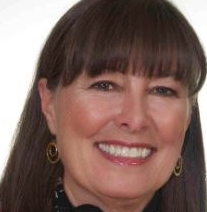 A true giant of the Business Intelligence world, Dr. Imhoff founded consulting company Intelligent Solutions in 1992 and The Boulder BI Brain Trust in 2006. The latter brings together analysts, consultants, data warehousing specialists and BI companies for high-octane, deep-dive briefings that help shape where the industry's going. She's a formidable force.
As a research VP at Gartner, Howson is an enormously influential voice on all things analytics and BI-related. Not only does she identify the hottest trends set to shape the future of BI, she's also the last word on best-in-class vendors – and, before joining Gartner, established the widely respected BI scorecard. She's also authored books on BI and been a contributor to Information Week.
A pioneer of using AI to translate social and digital conversations into business-critical insights, Colombian-born Valletta is also famed for her personal success story: rising from teenage immigrant with little English to corporate executive to successful entrepreneur. She's also a regular fixture on Fox, CNN, MSNBC, Forbes and Huffington Post. Oh, and she's also a Forbes 40 Under 40 figure.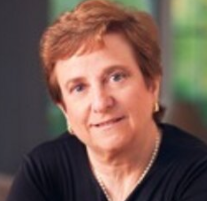 As the President and CEO of Hurwitz & Associates, a software strategy and consulting firm focussing on analytics, big data, and cognitive computing, Hurwitz's sharp eye for spotting better ways to use emerging technology has made her a revered figure in the datasphere.
"Who controls the future of computing is really what this is all about. All these vendors understand that this is a transitional time for the industry where platforms are evolving, and everybody wants to be the market leader and control things."
The Washington Post's Silicon Valley correspondent, Dwoskin is one of the most trusted voices in the industry when it comes to spotting trends, calling BS and figuring out what will really be the next big thing. She earned her stripes as Big Data reporter, charting the rise of AI, data mining and machine learning better than anyone else. No wonder everyone's clamoring to hear what she has to say.
An Associate Professor of Operations, Information & Decisions at The Wharton School, Milkman is a self-professed "data-loving social scientist" whose research explores the mysteries of human decision-making and why we don't always make optimal choices. To do that, she uses big data and field experiments – and her data-backed findings on human behaviour and habits (including a bunch of TED talks) are proving very interesting to governments and the private sector alike.
Industry analysts, BI practitioner, Data Visualization expert, author, and all-round force of nature Jen Stirrup has been offering up strategic advice and practical support to IT behemoths for 20 years. She's a regular on the conference circuit – including the Business Analytics conference in London, which she organizes – as well as a frequent blogger and webinar creator.
A data mining and analytics expert who founded Impact Analytix, Underwood is famed for having a magic touch in rescuing analytics projects gone bad. She's well and truly in the magic circle of BI, having been an IBM Analytics Insider, SAS contributor, Microsoft Product Manager and Tableau Zen Master, and she's also referenced frequently by the press.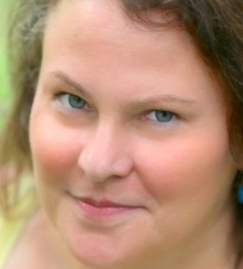 Davis is a Senior Editor at Information Week, where she delves into the complex practicalities of applying BI, predictive analytics and Big Data in the real world – and, she says, to create a better one. She's long been a trusted and respected authority on the intersection of business and technology.
The second Research VP at Gartner to be included in this list, Sallam is a key player in the Business Analytics and Data Science team who focuses on BI platforms for smart data discovery, advanced analytics and self-service data preparation. As an advisor on assessing and selecting the right BI vendor, she plays a key role in shaping and influencing the data industry, as well as highlighting trends and ones to watch. Okay, so this is hardly an exhaustive list. There are thousands and thousands of awesome women in data and analytics (not least – Cough! Cough! – right here at Sisense). While the industry still has some way to go before women in tech are equally represented across the board, kudos to these top ladies for championing the cause… and may there be many, many more following in their paths. Happy International Women's Day!

From Ada Lovelace, heralded as the world's first computer programmer, right through to Radia 'mother of the internet' Perlman, and smartphone inventor Sophie Wilson, the hugely important roles women have played in shaping the modern technological landscape is often criminally overlooked. Well, not today, because today is