Here at Sisense, we believe we're only as successful as our customers. And we've got some pretty awesome customers. That's why we decided to recognize and celebrate the people who drive the BI initiative in their organization with the Sisense BI Champion Award.
The purpose of the BI Champion Award is to recognize BI thought leaders responsible for unique deployments, while also providing a stage to share best practices and workflows with the rest of the Sisense and larger BI community.
We received dozens of nominations, each describing a unique and impactful data analytics story. However, there were two that stood out among the rest and we're thrilled to introduce our winners of the BI Champion Award!
Drum roll please…
Most Impressive Deployment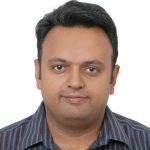 Vijay Balakrashian, GE Digital
GE Transportation is a data rich organization with data collected from every point possible in their business. Plus, theyre flexible enough to be able to implement changes and see benefits right away. GE found that industrial companies tend to be behind in terms of analytics and saw an opportunity to bring GE Transportation into the 21st century and beyond.
Vijay and team replaced a struggling BI implementation and deployed a high availability setup with 50 dashboards and 30 Elasticubes. Not only were they able to replace their old system with no down time, but they actually overachieved their goals both in terms of time and number of dashboards. They reached a 100% build with Elasticube automation and dozens of custom plugins all within 60 days! This BI initiative was a part of a cross-company effort of converting GE's factories to "Brilliant Factories" and serves over 500 internal users.
Adoption Hero
Alexandre Biton, Platinum Group
Platinum Group is a global ticketing technology company specializing in ticketing technology, ticketing brokerage, and luxury travel with tickets sold across 47 countries for some of the most premiere events around the globe, such as Formula 1 Grand Prix races. Platinum Group was spending weeks creating reports for internal use and to share with clients.
Alex Biton, BI Manager, identified some of the less efficient reporting processes within the organization which resulted in long and complicated IT queries to access some business metrics. Alex streamlined the reporting processes and to increase adoption within the teams, he conducted workshops and BI quizzes that even included cupcakes and cookies. This drove Platinium Group to become a data driven organization, introducing substantial time savings, revenue optimization, and customer satisfaction.
Congratulations to our winners!
Following the success of our first round of awards we are launching the next round and we're really kicking it up a notch. This round will cover multiple categories including:
Team Award – Exceptional Deployment – this can include most interesting use of data and dashboards, large scale, super fast, creative, and out of box deployment initiatives.
Individual Award – Biggest Business Impact – this can include the biggest impact on ROI, change in business processes, time or resource savings, etc.
Individual Award – Adoption Hero – this can include the individual that did the most to drive BI adoption within their organization.
We can't wait to hear your stories and submissions. Check out the details here.