Manufacturing is an increasingly data-driven field, with companies producing information from hundreds of sources every second. More importantly than producing it, however, is understanding how that data can be used to optimize your company's business processes and operations. Even so, it's not always immediately clear how you can leverage the massive amounts of data being produced from sales, production, supply chains, and more.
The best uses of this information in manufacturing come from not just collecting it, but also using big data analytics tools to convert them from raw numbers into actionable insights. Nevertheless, it's not about collecting mountains of data and parsing through every data point but creating the right analyses to make the most out of it. These are some of the best use cases for how to make the most out of your manufacturing data collection.
Improving Quality Assurance Across Production Lines
One of the key steps in the production line, and one that is prone to error on a higher level than others, is quality assurance (QA). The need for a high and consistent standard of production means that QA testing must cover several components and be incredibly rigorous. In turn, this results in longer testing phases and sometimes redundant or overlapping tests in the interest of thoroughness. On the downside, this increases costs and could delay the time it takes to get products to market.
Want a deeper dive into operational analytics for logistics, supply chain, and transportation? Read our full whitepaper now.
However, big data can help find areas where tests may be unnecessary or repetitive, and help cut down on both time and money. Intel, for instance, used this method, cutting down the number of tests it ran on each chip it produced—which were extensive—and focusing only on those tests that produced actionable and valuable information. The result was a $3 million reduction in manufacturing costs, and significant time saved.
Reducing Production Line Failures
The emergence of the Internet of Things (IoT) has been instrumental in improving production lines at most manufacturing plants. With smaller sensors that can accurately relay second-to-second updates on a variety of metrics related to production, factories have a much clearer view of every nut and bolt on their floors than ever before. One of the best uses for this new data is in reducing the need for reactive maintenance, the likelihood of malfunctions and errors, and the improved ability to stay ahead of maintenance schedules.
Most manufacturing plants that use big data and a manufacturing dashboard leverage this information to set up preventive and predictive maintenance programs. The former focuses on the expected lifetimes of products and is useful for general repairs while the latter is ideal for dealing with equipment conditions as they change. This can lower maintenance costs and reduce the likelihood of surprise and catastrophic malfunctions.
Improving Manufacturing Flows
Even in industries that require a high degree of precision in production, assuring exact results every time is difficult. In pharmaceutical manufacturing, for instance, even the same production processes can yield variation that is as high as 100% from batch to batch. For most companies, this is a major red flag and one that could result in regulatory sanctions and complications. Using big data, companies can find and isolate those parts of their production that result in such high variance—usually, parts that deal with live or sensitive resources.
One major pharmaceutical firm used this information to segment their production activities to bore down even further into specific causes for the wide variation and managed to single out the factors that were causing it. The result was a major boost in the company's production yield of more than 50%, with no significant bumps to expenditures or overheads. More importantly, the company was able to reduce variance drastically in the process.
Optimizing Supply Chain Management
Much like a production line, supply chains are vital for manufacturers, and they can result in major losses when they are riddled with inefficiencies. A company using big data with their manufacturing processes can understand how their products are reaching their destination, and where costs could be cut and improved. It starts with warehousing information and tracking packages from the source to their final locations.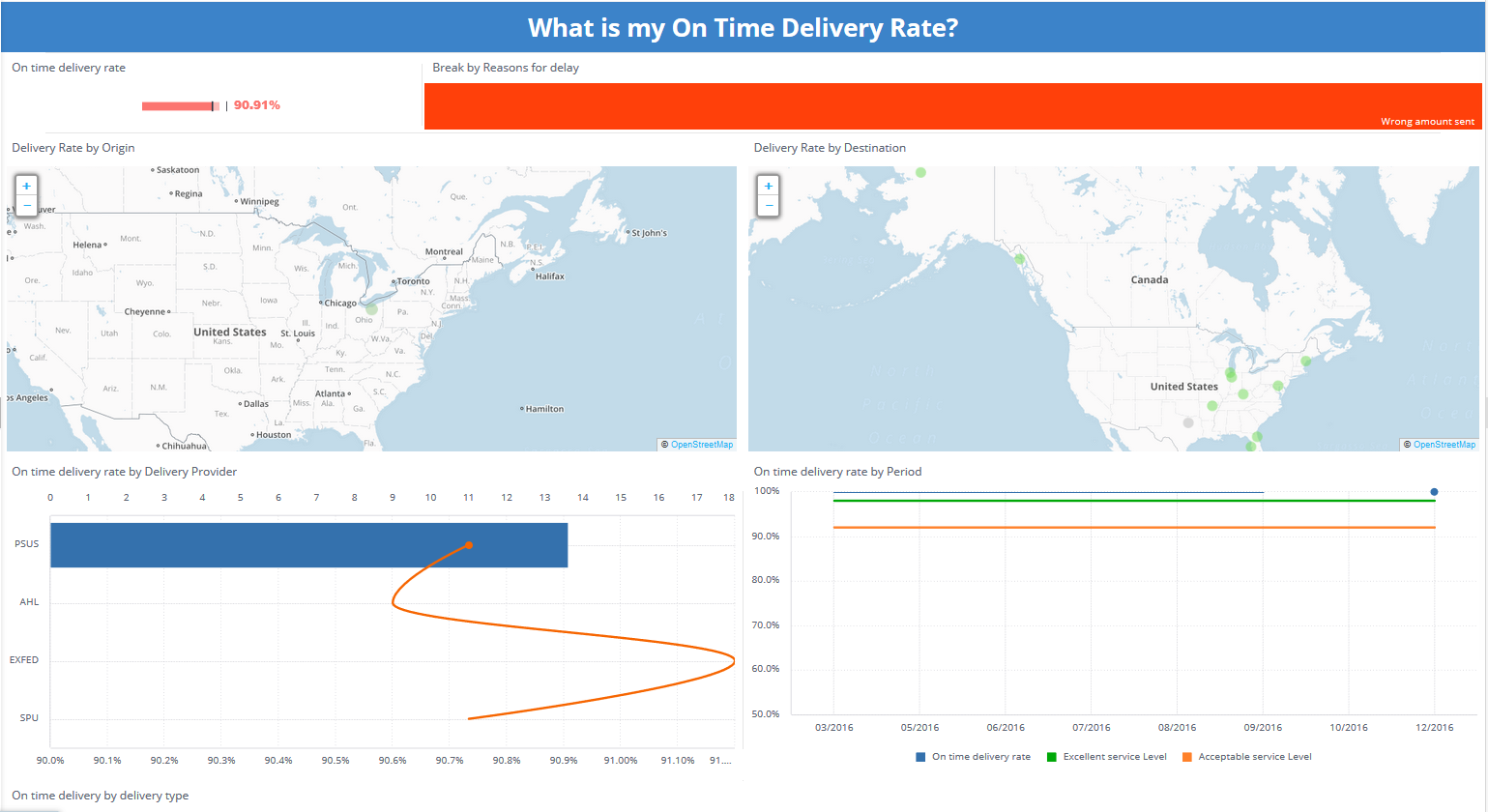 Companies using big data analytics can understand the most efficient paths from factory to the shelf as well as determine the most effective way to package products to ensure they make the journey safely. More importantly, they can highlight changing trends in deliveries to allow companies to determine where to allocate their resources and efforts.
Big data is changing business, and manufacturing has consistently been on the edge of innovation. By embracing analytics, you can quickly reduce costs, improve efficiency, and ensure the highest quality without significantly expanding your overheads.
Want a deeper dive into operational analytics for logistics, supply chain, and transportation? Read our full whitepaper now.