The Embedded Analytics Platform Built for Rapid Development at Scale
With increasing market pressure to differentiate and create a competitive advantage, it is critical for product teams to provide data-driven insights to their end customers in addition to their standard offerings. While product teams recognize the power of insights in driving customer value, improving engagement, driving new revenue streams, and creating market differentiation, they are still challenged with implementing embedded analytics solutions that seamlessly blend into their applications, quickly and efficiently.
Developing in-house analytics or implementing rigid analytics solutions that need exponential amounts of investment as the product grows utilizes a tremendous amount of resources and time. That's time that could instead be spent on solving core business problems. With pressing deadlines and the need to launch quickly and iteratively, product teams need short implementation times with the flexibility to make changes and additions in an agile manner without delays and cost overruns.
Sisense: Agile, secure, built for scale
The Sisense Fusion API-first analytics platform, built on an enterprise-grade, cloud-native foundation, helps organizations deliver robust embedded analytics fast with powerful code-free and AI-driven analytics, with the flexibility to customize, manage, and scale the solution with code-first workflows.
With Sisense, you can go beyond delivering standard customer dashboards to seamlessly infusing AI-powered intelligence into your products — with fast time-to-market, complete customizability, and full control.
Differentiate your products and uplevel your customer experience by enabling better decision-making through intelligence, not just data. Embed cutting-edge analytics into your products in a seamless, fully branded, and secure way so your customers will not know where analytics end and their workflow starts.
Key components of Embedded Analytics for Your Customers include:
Deploy and adapt to custom needs quickly
Eliminate the need for long, complex deployment and customization processes and launch seamlessly integrated embedded analytics, tailored to specific business requirements.
Fully extensible and customizable
Sisense API-first approach to development enables developers to access any capability within the platform to completely customize or extend Sisense to match specific requirements and deliver a consistent brand experience.
White-labeled analytics: Offer a consistent brand experience anywhere, and on any device, with Sisense white labeling for the web and Sisense turnkey white label mobile app for mobile devices.
UI customization: Completely change the look and feel, including brand and background colors to build custom themes for tenants or groups of users.
JavaScript APIs and add-on framework: Add new features, visualizations, and functionality, enhance existing functionality, and customize look and feel.
Sisense BloX: Create custom and actionable widgets using low-code Sisense BloX. Design your own BloX widget with basic HTML and JSON or jump-start deployment with a library of pre-built templates.
Sisense Marketplace: Tap into Sisense extensive Marketplace where you'll find fully certified enhancements and extensions to augment your analytics solution with just a few clicks. Leave the worry of development to Sisense and get going quickly.
With Sisense customization tools, product teams can:
Create a new widget or menu item to add functionality
Send data to another application via POST calls
Design custom widgets based on HTML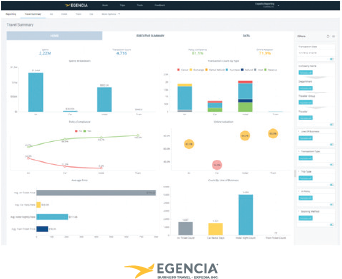 Embed everywhere
Embed intelligence exactly where your customers need it, within the product and workflows they work in for a seamless analytics experience.
iFrames: Get up and running with minimal effort and time using the point-and-click embed code generator.
Embed SDK: Rapidly build a tightly integrated embedded analytics experience with minimal code and without the need to manage complex communication between applications.
SisenseJS: Blur the lines between analytics and your app workflow using SisenseJS. Embed individual and fully customized analytics elements into the parent application for a blended and seamless workflow.
With Sisense embedding, product teams can:
Embed dashboards, individual widgets, and filters into applications
Support filtering, report generation, and other actions from the host application
Flexible deployment
Reduce the time and effort involved in incorporating analytics into your deployment workflow. Sisense flexibility ensures that you can focus on the actual analytics and insights instead of deployment management. Sisense APIs and architecture allow you to manage and automate deployments at scale.
Flexible deployment options: Deploy in a single-tenant, multi-tenant, or hybrid setup on any cloud or on premises. Better yet, leave the worry and deploy on the Sisense Cloud.
Automated deployments: Programmatically manage deployment workflows with a full suite of REST APIs throughout the stack including user and group, security, data model, and dashboards management.
Sisense monitoring: Monitor the analytics environment with Grafana and Kubernetes dashboards and Sisense Monitor to maintain a robust environment.
To support their mixed deployment requirements, Tessitura Network deploys Sisense on a hybrid cloud and on-premise. Sisense is also automatically deployed using integrated installation using the Sisense Silent Installer, Sisense REST APIs, and Sisense Shell commands.
Simplify complexity
Sisense simplifies developing, managing, and scaling your embedded analytics solution so that you can worry about driving value. Whether it's handling strict governance requirements or complex data models with large volumes of data, Sisense minimizes time resources required through its unique architecture: built to scale, but flexible and agile.
Unparalleled scalability
Grow rapidly and launch services quickly without worrying about additional resources and performance issues. Sisense's cloud-native, API-first architecture with its unique data engine enables scale without compromising agility or performance as users and use cases grow.
Scale on-demand: Sisense containerized microservices architecture ensures that the analytics can meet higher loads and concurrency when needed
API-driven automation: Programmatically manage integration, administration, and data workflows with an extensive suite of REST APIs
Cloud-first workflows: Manage deployments with Kubernetes and DevOps and optimize efficiency, leveraging deep partnerships with cloud and technology providers
Live data: Analyze directly on data warehouses for limitless scale and real-time insights
Cached data: Proprietary In-Chip® Performance Accelerator technology maximizes CPU cache storage to provide best possible performance with cached data.
With Sisense scalability, product teams can:
Scale query and/or build nodes on-demand as and when needed
Automate user and security addition, updates, and deletion through REST APIs in conjunction with single sign-on
Robust governance
Benefit from a robust and flexible security architecture that provides fine-grain control across all interfaces and users. Sisense's platform enables you to integrate with existing systems of record and authentication systems to ensure that users have the right privilege, access, and security restrictions.
Multilevel security: Manage security from system level down to data level for individual groups or users and empower clients to be power users, designers, or viewers with role-based access. Programmatically automate integration with other systems using SSO, AD, and REST APIs.
Usage Analytics: Improve user adoption and engagement with Sisense Usage Analytics. Get insights on all interactions across the platform, like dashboard interactions and viewer activity across your deployment.
With Sisense governance features, product teams can:
Publish dashboards and share data models to specific users or groups of users
Reuse data and analysis by enabling a user or group to see only certain slices of data within the same dashboard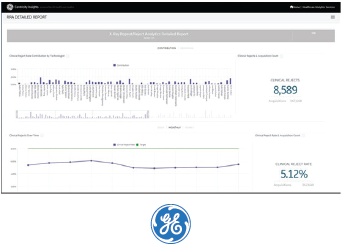 Unified data management
The Sisense data engine provides a unified platform to manage, govern, and analyze data regardless of the underlying data infrastructure. This dynamic and reusable semantic data mashup layer ensures that Sisense can provide value instantly and continue supporting high performance with growth.
Code-free and AI-driven analytics: Sisense unique semantic data layer decouples the visualization layer from the data, drastically reducing time-to-value by enabling agile drag-and-drop, AI-powered data modeling and data model reuse across multiple use cases. In addition, customers and end users can analyze data on the fly and self-serve dashboard creation without the need for predefined queries or pre-aggregated views.
Code-first capabilities: Dive deeper into the data with SQL, R, and Python to meet custom and unique needs when needed. Optimize analytics queries with materialized views and develop custom analytic queries without affecting operational data structures.
Live or cached data: Build embedded analytic applications on Sisense agile and flexible data layer. Connect to any data on any cloud or on premises. Analyze directly on existing data warehouses, with the flexibility to leverage cached data through Sisense high-performance database for minimized query costs and rapid prototyping. Better yet, mash up both in the same dashboard to combine interactive historical and real-time analysis.
Mash up data from anywhere: Mash up data from multiple sources including traditional databases, flat files, web services, and cloud data stores, eliminating the wait for engineering to consolidate data.
With Sisense unified data Management, product teams can:
Enable customers to self-serve analytics and create their own dashboards and visualizations
Create high-performance, agile, and flexible data models (without flattening the data) via intuitive drag-and-drop and AI-powered workflows, while taking advantage of the power of complex transformations using SQL, R, and Python when needed
Drive impact with market differentiation and revenue generation
Stand out in highly competitive markets by delivering innovative user experiences that go beyond traditional analytics. Launch quickly with Sisense overall ease of use, agility, and industry-leading support from dedicated customer success professionals. Leverage Sisense flexibility to open new streams of revenue, create a unique market differentiator, and increase win ratios.
Innovative user experiences
Delight customers with forward-looking intelligence without the need for advanced expertise.
Embedded natural language queries (NLQ): Embed Sisense NLQ directly into any application to enable nontechnical users to self-serve historic and predictive insights faster without leaving the context of their workflows
Augmented analytics: Deliver predictive analytics, AI/machine-learning-based trends, forecasts, explanations, proactive alerts, and more with point-and-click configurations
Fast time-to-market
Bring analytics to market quickly with Sisense unique flexible and agile semantic data layer and ease of use throughout. Start generating revenue and realize ROI in no time. Add to your offering without refactoring and work redos.
Ease of use throughout: Go from data to insights instantly and make data-driven decisions faster. Sisense's unique decoupled data layer and intuitive interfaces support agile development and ad hoc analysis independent of tech teams. Sisense empowers nontechnical users to get to intelligence without blockers.
Go-live-focused onboarding: Get up and running quickly. Work with consultants to go to market with a minimum viable product ASAP. Learn best practices and the product in depth along the way. Set yourself up for long-term success.
When I could go from concept to being in production with
over 1,000 users in just 75 days, that was just something unheard of! That was probably my biggest excitement over the whole project.


Malinda Jepsen, BI expert at Orion
New streams of revenue
Leverage Sisense flexible architecture and logical data layer to generate additional revenue and ROI through a wide spectrum of solutions including out-of-the-box pre-built apps, governed self-service analytics, adding external data, creating benchmarks for insights-as-a-service, or driving adoption and stickiness through alerts.
Pre-built analytic apps: Provide instant value to clients by launching an analytics solution with pre-built dashboards based on domain knowledge. Learn from clients to iterate and improve out-of-box dashboards.
Governed self-service/ad hoc analysis: Place the power of analytics in the hands of clients. Empower clients to build their own data models and perform analyses with the strength of Sisense flexible data layer and intuitive authoring interfaces.
Insights-as-a-service: Bridge the gap between data and insights for clients. Utilize business and functional expertise to offer benchmarking services, third-party data services, advanced analytics methodologies, and embedded-AI-based analytics abilities combined with traditional analytics implementation services.
Sisense inherent flexibility empowers product teams to:
Ensure clients get valuable insights right off the bat without any effort
Empower clients to design data models and dashboards by themselves
Leverage domain knowledge and external data to provide additional insights
True partnership for success
Partner with Sisense to craft and execute a successful embedded analytics strategy incorporating more than just the right technology. Dedicated teams will support and guide the project from onboarding to launch and expansion. This includes guidance in building the right structures, teams, and processes required to maintain and grow the embedded analytics offering.
Dedicated success team: Work with a dedicated customer success manager who will guide you through your embedded analytics deployment and be your voice within Sisense.
Expert technical support: Utilize unlimited technical support with expert technical support consultants, leverage knowledgeable BI consultants to implement your analytics offering, and work with the community to support and learn from each other.
Client enablement: Support your analytics offering by developing an in-house analytics customer success team. Partner with Sisense for train-the-trainer workshops, first-line support training, advanced boot camps, online training modules, and white-labeled Sisense documentation.
Strategic consulting and elite support: Work closely with Sisense to partner, plan, and achieve your target goals. Leverage a full set of experienced support team members for high-touch support or partner with Sisense strategic consulting team to maximize ROI and accelerate time-to-value.
Sisense customer obsession has been exceptionally consistent with high external validation as seen in Gartner Peer Insights, which rates Sisense with the highest customer rating.
Ready to elevate your product with data-driven insights?
Generate additional revenue and drive customer delight with the most robust Embedded Analytics platform on the market. Take the platform for a test drive with the interactive playground.
See Embedded Sisense in Action