IT Dashboard

Examples

Track the metrics that matter to your IT department.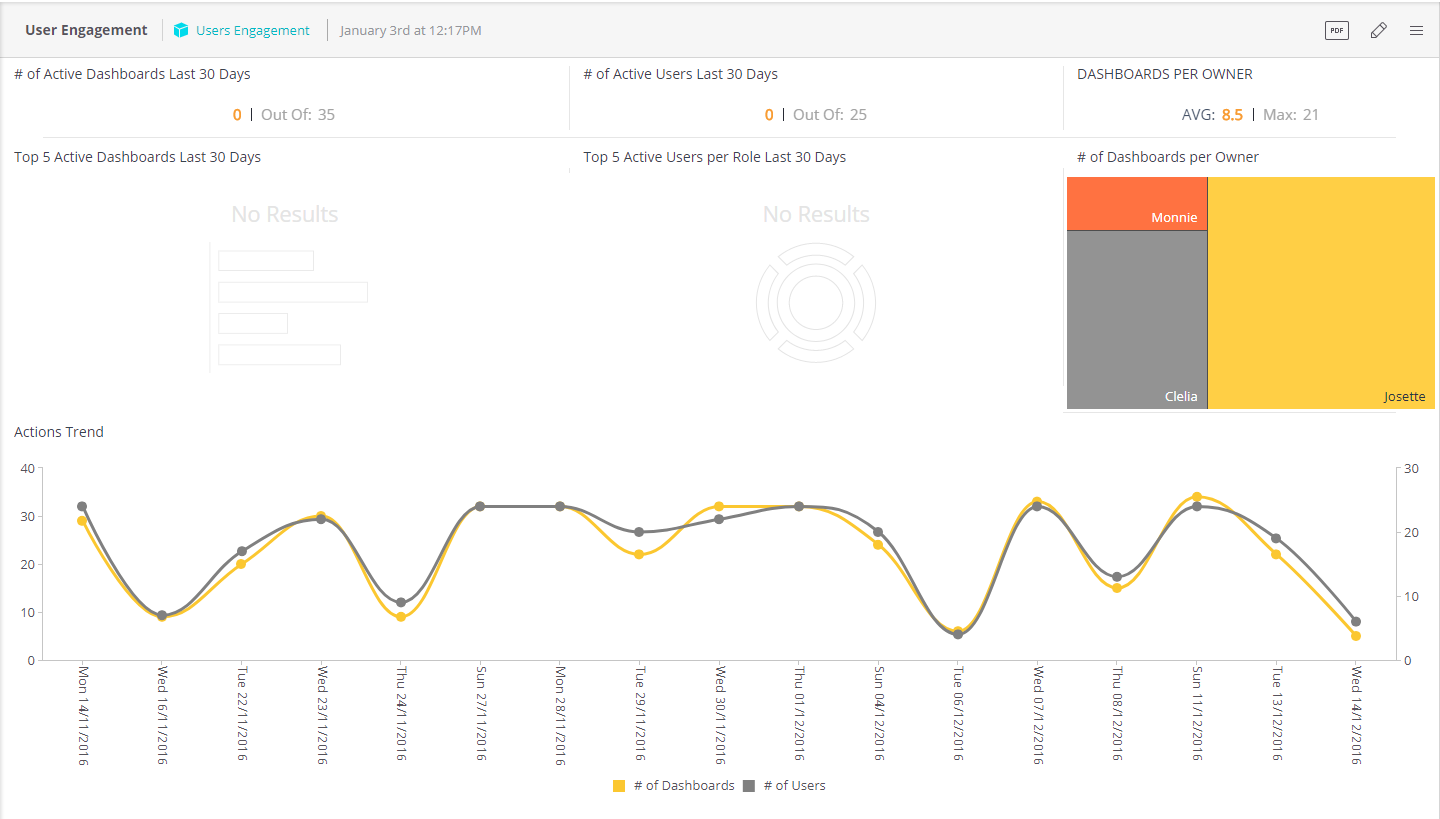 User Engagement
Dashboard
As a BI driven organization that uses the Business Intelligence to monitor and investigate various aspects of your company – sales, marketing, operations, and others you might find it useful to measure the BI implementation success and usage within your organization.
Learn more and get the implementation kit
Cyber Security
Dashboard
Today's organizations are constantly getting attacked by cyber threats. It is important that the security officer is aware of all kinds of metrics and performance indicators where threats have occurred.
Learn more and get the implementation kit
Elasticube Control Room
Dashboard
During the life cycle of an ElastiCube (EC) there can be cases when a user can experience data related issues or poor performances that many of those cases can occur due to bad data from the data source (garbage in garbage out), bad modeling or network\connectivity issues.
Learn more and get the implementation kit
What is an IT dashboard?
An IT dashboard provides users with an instant visual representation of their IT KPIs. Sisense's IT operations analytics dashboard examples allow CIOs and IT experts to measure the performance of an IT organization/department, identify what improvements are needed and which solutions are not working properly. At the end of the day, an IT dashboard will present IT data in a clear way that will ultimately help save money and improve performance.
Ready to Improve
Your IT Department?