What is Self-Service BI?
Self-service analytics or self-service business intelligence is the process of analyzing data by non-technical staff and departments in the organization – rather than IT professionals or dedicated data analysts. The process can be performed with simplified interfaces and BI tools which can be easily manipulated by business professionals to make queries and gain insights.
While in the past business analytics was viewed mainly as an IT project, today the focus has shifted more towards the business user (e.g., a marketing manager or sales director). Most of today's leading business intelligence software vendors provide some sort of self-service reporting capabilities. But the usefulness of these tools is compromised because they do not encompass the complete process of analyzing data. Rather, they focus on one specific element, such as creating interactive dashboards.
In recent years, self-service BI has made enormous strides. Today's users can access data from different sources, get insights from all the sources, and make more accurate business decisions.
How to determine whether a BI platform is actually "self-service"?
To understand whether any specific piece of BI software can actually be considered as "self-service" for non-technical users, you need to ask questions such as:
How easy will it be to connect to data? Is the functionality built-in to the product or will it have to be custom developed?
How much scripting will be required when preparing the data for analysis? Do you need to have deep knowledge of SQL to do so?
Will your business departments be self-sufficient, or will they constantly need to rely on the vendor's professional services?
See Sisense's self-service BI tool in action: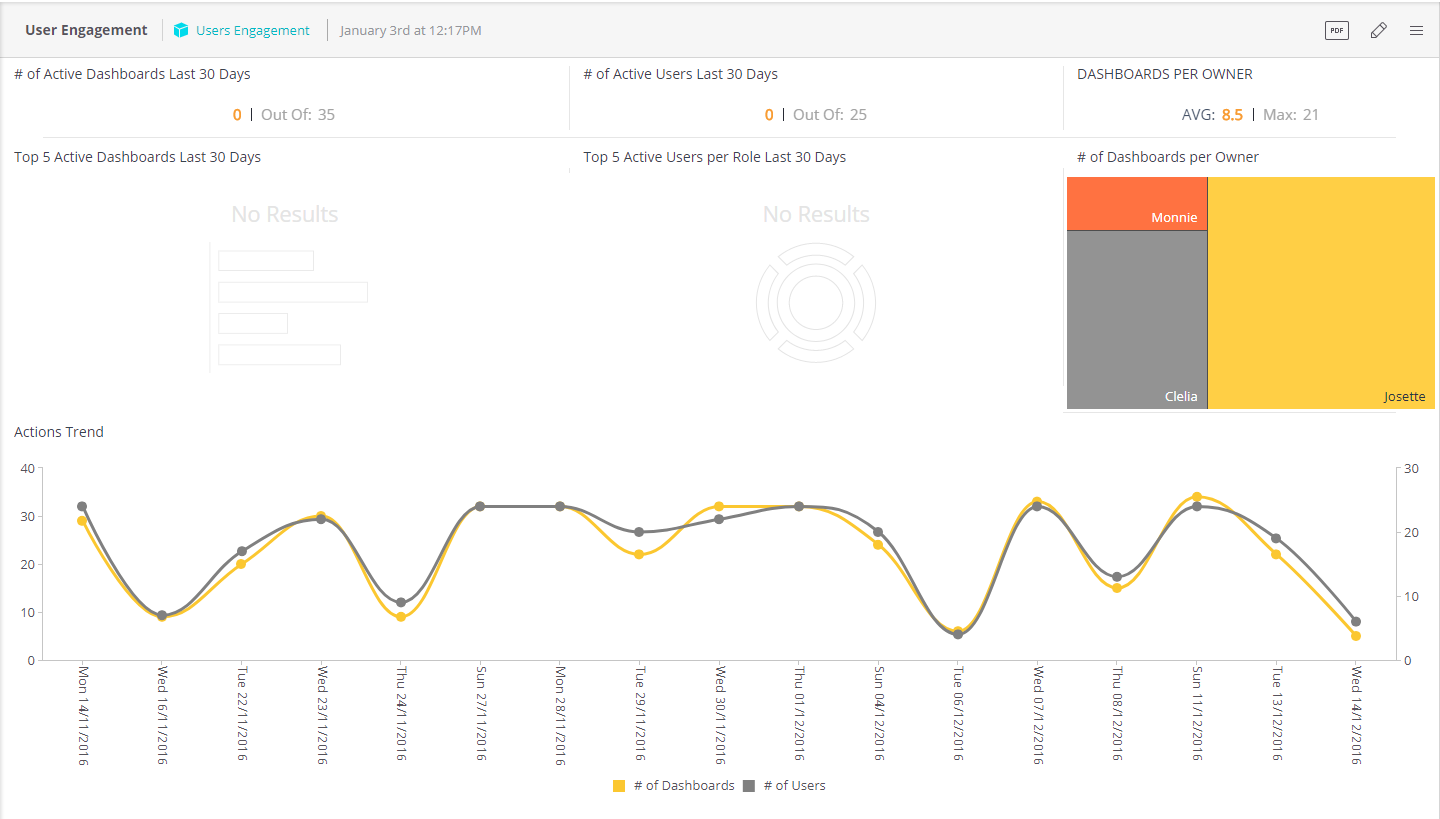 Self-Service BI Toolkit:
Check out the resources below to gain a better understanding of self-service business intelligence, and to learn how to compare and evaluate data analytics tools that are presented as self-service.
The Most Recent Business Intelligence Trends
Read the Whitepaper
Business Intelligence Implementation Index
Discover the top rated tools in terms of ease of setup, implementation time, user adoption and more.
Download Now
See Self-Service Analytics in Action
Watch a quick demo to see how Sisense provides self-service analytics for business users working with complex data.
Start Free Trial
Back to Glossary