On Demand Webinar
Driving Revenue from Data in the Utilities Industry
Sign Me Up!

Data Monetization Heroes
There are countless ways to turn analytics and data into new revenue: DNV GL, through its Electric Grid Reliability and Performance product center, embeds Sisense to provide a platform for creating and deploying high-value analytics to utility companies. This platform, "Cascade Insight," is a purpose-built analytics system that delivers actionable insights about utility asset performance.
Powered by Sisense, Cascade Insight leverages operational data ingested from grid-edge technologies, integrations with other business systems, and effective mobile software to construct a foundation for the effective creation and deployment of high-value analytics. Users pay a subscription fee for access to this platform, which allows them to get ahead of maintenance issues and avoid service outages in their grids, ultimately saving money and delivering better value and service to customers.
What you will learn: 
Best practices for embedding actionable insights into products and services.
The importance of a clear data ingestion/capture strategy. 
How to build a flexible system for continued growth and customization of analytics. 
The types of dashboards and analytics most effective in helping utility companies stay ahead of costly maintenance issues.
Why analytics are an essential component of any Asset Performance Management system. 
Featured Speakers
Ron Howard
Head of Electric Grid Ecosystem & Product Center
DNV GL – Digital Solutions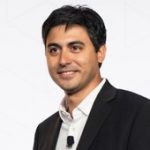 Charles Holive
Managing Director of Data Monetization and Strategy Consulting
Sisense
Jack Cieslak
Managing Editor, Sisense Insights
Sisense