It should come as no surprise that 2018 was a crazy and explosive year for BI and analytics. As a market that changes on what feels like a daily basis, there's always a new technology to learn about or a new way to up your analytics game. With such a fast-paced industry, there's never a lack of things to write about and here at Sisense, we take it upon ourselves to be a one-stop shop for all the analytics content and learning you need.
With that in mind, it's time for one of my favorite posts of the year! Here's a wrap up of the top 10 blogs that you shared the most over the past 365 days (based on data, of course).
Let's get down to it!
This year Gartner Grapevine was jam-packed with impactful sessions and tons of analytics knowledge. In his day one wrap-up our VP Product, Boaz Farkash, talks about his key takeaways for BI leaders to address in order to scale value for their customers. Spoiler alert: it has to do with a fundamental shift in the market of BI turning to AI.
Often mistaken for one another, it can be confusing to differentiate between data analytics and data science. Despite the two being interconnected, they provide different results and pursue different approaches. We break down the differences in this post.
Embedded Analytics, or analytics capabilities bundled into business applications, are making a dramatic foray. If you're not already using embedded analytics in your organization, this post will help you understand what data you're leaving on the table.
Part of our new series, GoFigure!, this post and the accompanying analysis report and interactive dashboard dig through data to see if there are any connections between Bitcoin and The Dow. Our findings might surprise you.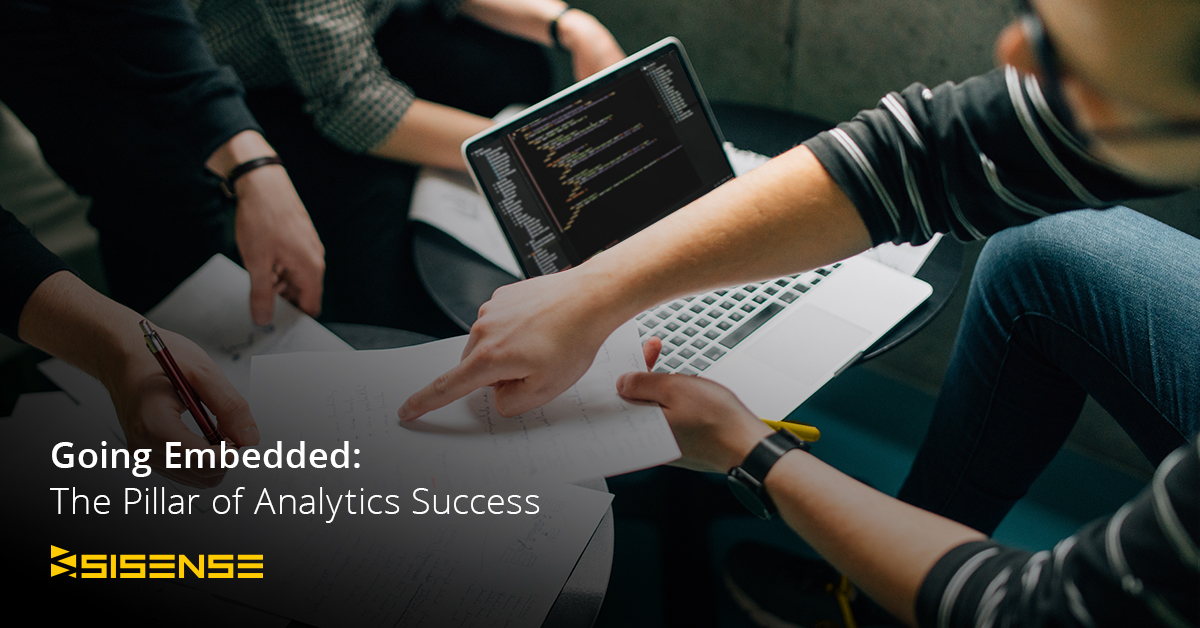 Sure, you can build your own analytics solution. But, by the time it's ready to launch your competitors will be way ahead of you. Crafted for the R&D professional, this post breaks down what functionalities you should consider when embedding analytics.
Few fields may be as optimized for predictive analytics compared to retail. In a field where businesses succeed by effectively uncovering what customers will like next, predictive analytics can be the difference between a strong revenue stream and a dwindling sales pool.
Although every day is a day to celebrate the women who are shaping the data world, on this year's International Women's day we celebrated 17 of the most awesome ladies out there championing the data and analytics cause. If you don't know these women, you should!
Today's financial service providers operate almost entirely online, and every single transaction and penny transmitted creates hundreds of data points. This post details how financial service organizations can find the right data streams and KPIs.
Millions of people live as refugees and individuals seeking asylum. Where are they fleeing and where are they seeking sanctuary? In this edition of GoFigure!, our blog post, original analysis, and interactive dashboard take a look at data from the World Bank and reveal insights on the world refugee crisis.
Every year BI vendors wait on pins and needles to see where they'll be placed in the Gartner Magic Quadrant for Analytics and Business Intelligence Platforms. This year's top blog post announces our exciting position (Visionaries!) as well as what our VP Strategic Growth and Innovation, Guy Levy Yurista, PHD, thinks the Quadrant means for the analytics market.
Thanks for being loyal readers. Happy 2019!