What is Business Intelligence?
Business intelligence is the data-driven process for understanding your business, so you can make better decisions based on real-time insights. Business intelligence, or BI, has become a popular term across industries that encompasses various processes, tools, and methodologies that let companies capture data, analyze it, and derive better answers to key questions.
Business intelligence can show you what's happening behind the scenes, and give you clues on how to improve future performance. BI tools reveal new data relationships and let you explore untried business possibilities. BI captures data from across an organization's operations and makes insights accessible to every stakeholder. To do this, it uses data in every location, including warehouses, cloud storage, and data lakes, and organizes multiple data channels to gain a deeper understanding of an organization. In an increasingly digital world, this translates into terabytes' worth of data that must be properly contextualized.
See Sisense in action: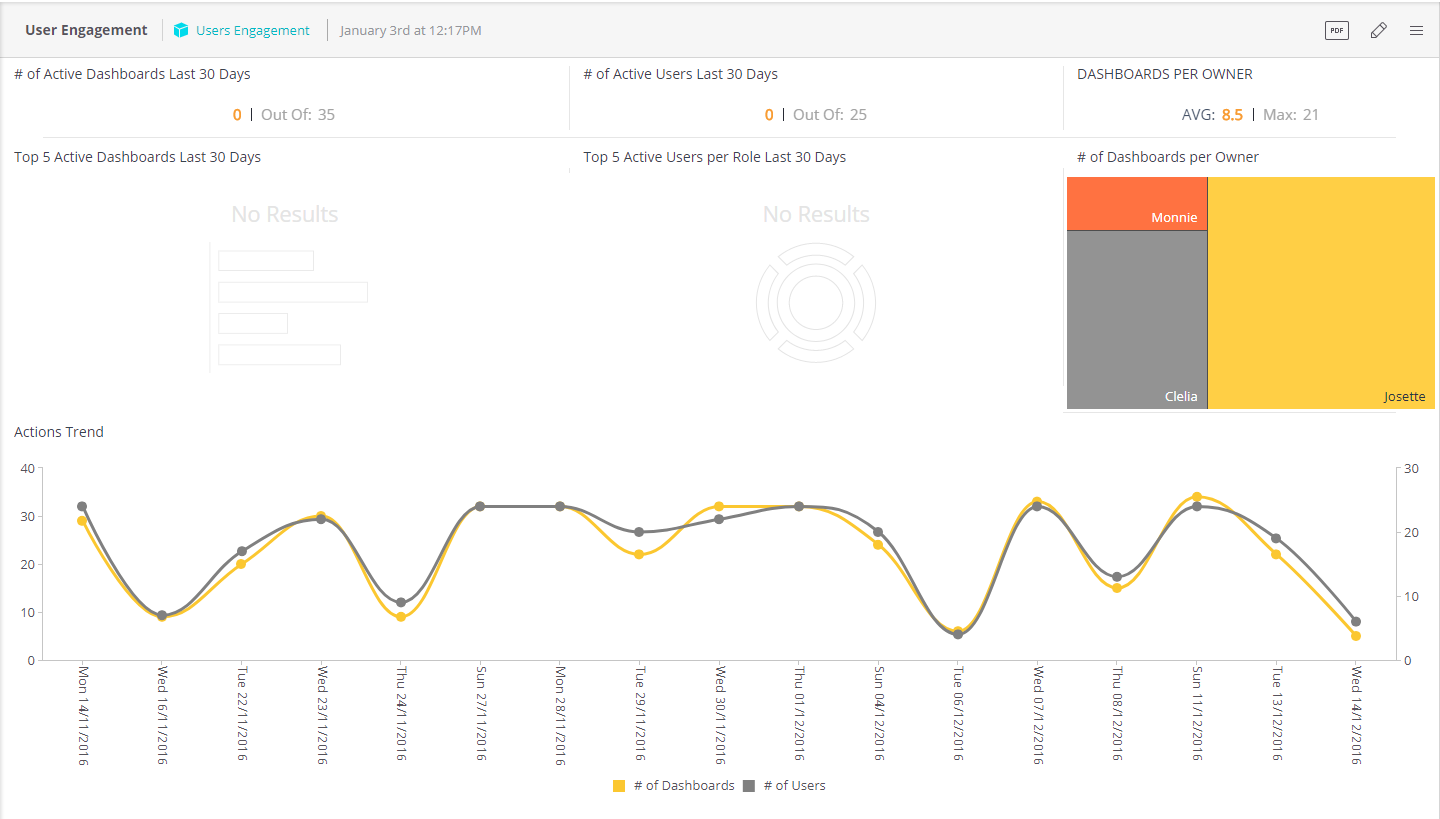 Another key aspect of business intelligence is the organization and analysis of these massive data sets to find unexpected connections, patterns, and insights that can be turned into actions.
To do this, organizations employ advanced analytics and visualization tools that allow them to parse data, provide better access to different team members, and make insights more easily digestible.
Additionally, most business intelligence tools include virtual dashboards that offer direct access to the most relevant data and let different team members view only the insights that are necessary for them.
How can I Use Business Intelligence?
Business intelligence has gone from a novelty to a necessity in most industries today. One huge benefit of using BI at an organizational level: the insights it provides are not just available to C-level managers, but can be adapted by users in every department to drive improvements and efficiency.
You can use business intelligence tools to improve operational aspects of your organization, ranging from payroll and HR to manufacturing processes. At this level, BI is focused on finding areas that can be improved, pointing out where they can be made better, and showing possible solutions based on historic data.
Times of crisis are proving to be the ideal environment to utilize the full force of business intelligence. With accurate and timely business intelligence, analytics teams can help navigate growing uncertainty, maintain momentum, and guide decision-making. The prediction tools alone will probably pay for your BI investment by giving you the power to forecast trends and track fast-moving supply and demand changes. You can leverage your existing data streams and analytics to predict trends, identify opportunities, and use insights to make smarter decisions about your company's future.
On a more practical note, using business intelligence across your organization also gives every member of your team easier access to the data they need, and creates easy-to-use and relevant reports that keep every stakeholder informed.
Many BI tools also offer a free trial version, which you can use to evaluate how the software in question fits in with your company's current data situation and goals. Many companies find the most helpful proof of concept is on their own data and an actual business question. This is the best way to showcase how BI can set new directions for your organization.
Start Free Trial
Back to Glossary