What is Data Preparation?
When business intelligence & data and analytics systems are introduced to an organization, often much of the attention goes to the KPI dashboards that most end users are exposed to. However, in many cases dashboards and data visualizations are merely the icing on the cake – the end product of many preliminary efforts to preprocess, clean and model the data in order to enable this visual data exploration.
There are a series of steps or phases in a typical data mashup or dara preparation process:
Defining the business requirements and organizational end goals from its data analytics
Identifying the relevant data sources required to answer the business questions
Transform (wrangle) the raw data into a format more suited for analytical processing
Modeling the data and defining the relationship between data entities
Loading the data into a data mart, data warehouse or analytical database
Verifying the results against known metrics
---
See Sisense in action: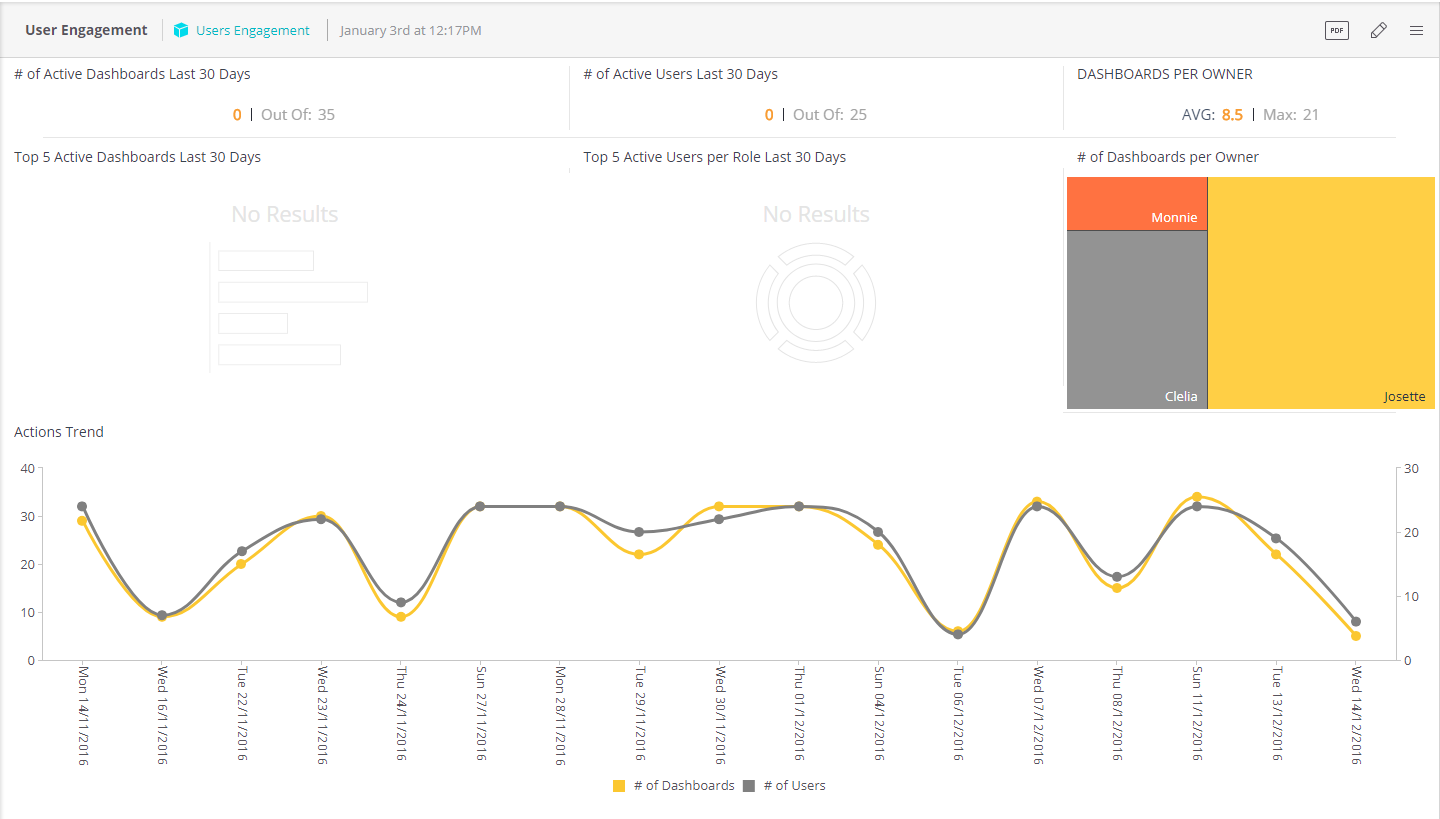 ---
Why is Data Preparation Important?
The preparation of data dictates the types of analysis that can be performed from the front-end of the data analytics solution, and how difficult it will be for end users to answer their business questions in a straightforward fashion. Furthermore, effective data modeling and ETL processes could have a major impact on the overall performance of the BI solution.
Simplifying Data Preparation for Faster Analytics
Sisense has developed unique In-Chip™ technology that enables its business intelligence software to process large and disparate datasets at unparalleled speeds. This translates into less need to create complex data models and eliminates much of the preprocessing required before jumping into visual analytics.
Data Preparation Resources and Toolkits:
Check out the resources below to learn more about data preparation and how Sisense's solution simplifies every step of the process when working with complex data.
The Ultimate Data Preparation Kit (PDF document)
Accelerate your insights, and develop a winning strategy for data prep with this document.
Download Now
TDWI Report: Self-Service BI
This analyst report offers an in-depth look at end-to-end BI platforms, data prep automation and more.
Get the report
Webinar: Demystifying Data Modeling
Watch this recorded workshop to equip yourself with everything you need to know about data modeling.
Watch Now