What is interactive analytics?
Interactive analytics is an extension of real-time analytics that has the capacity to crunch through huge volumes of unstructured data at scale and at speed. It gives users the ability to run complex queries across complex data landscapes in real time.
In addition to handling a high volume of data, fast, interactive analytics can query stored data sets in an ad hoc fashion, whatever their complexity. Typically, queries of this kind can take time, but interactive analytics accelerates the process by going beyond standard tables to return results faster. Interactive analytics capabilities work with the leading cloud-based data warehouses such as Amazon Redshift, Snowflake and Google BigQuery.
See Interactive Analytics In Action: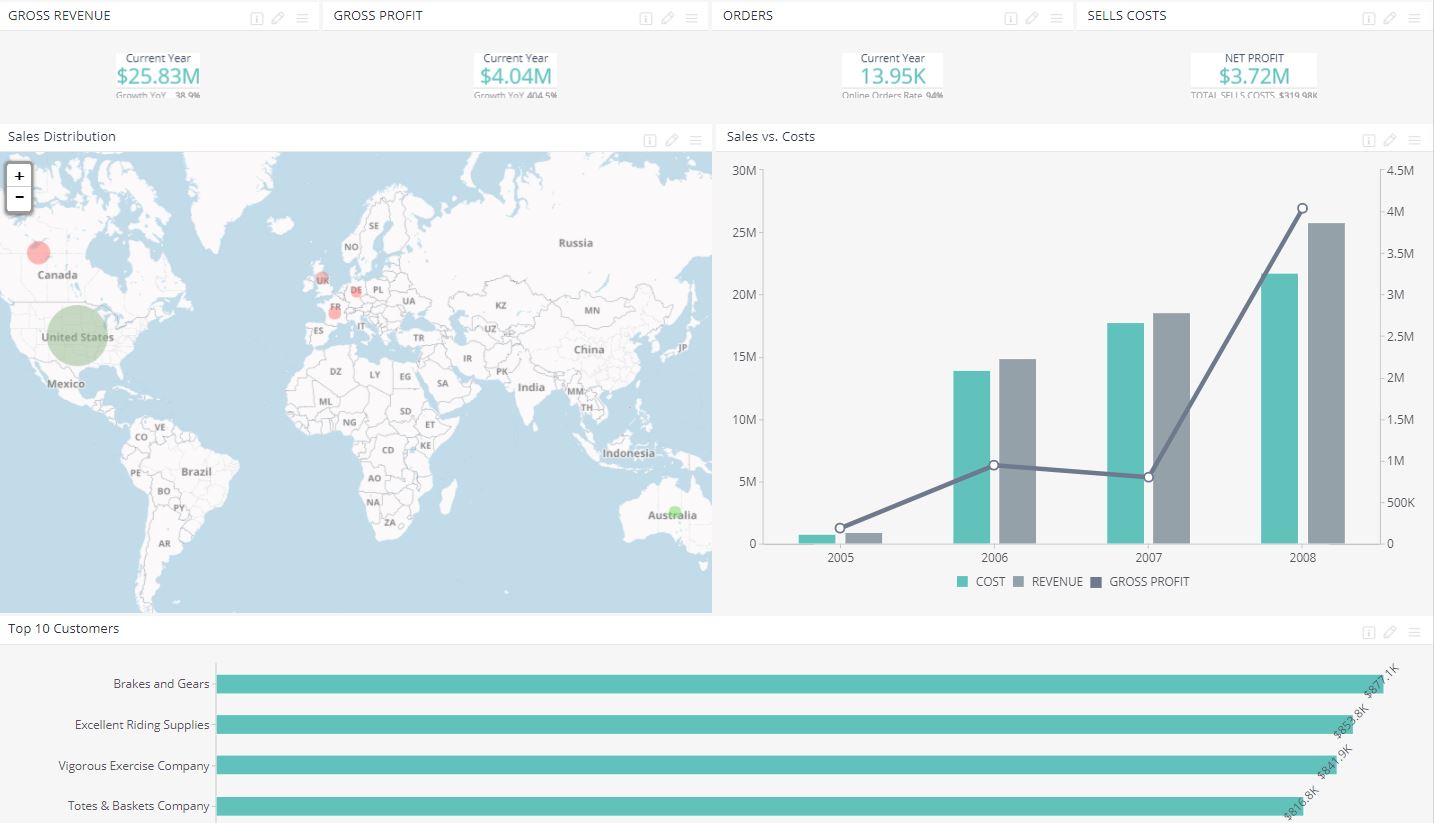 What Are The Benefits of It?
Organizations of all kinds face the challenge of optimizing the value of the data that they collect and generate. This is an increasingly big task because they have more data than ever from a growing variety of sources.
In order to get the deepest analytics about their businesses, organizations need big data technologies to provide their analysts and data scientists with the capability to interactively explore and build BI models and reports over large data sets. Interactive analytics achieves this, allowing data teams to analyze large unstructured data sets, build reports with their BI platforms, fully interrogate and forensically examine their data so they can discover the best and most relevant insights to help their organizations.
Conclusion
Interactive analytics takes real-time analytics to the next level, by maximizing the analytical capabilities of BI technology to handle the largest, most amorphous data sets and reveal the best insights instantly.
Learn more about Sisense technology
See how Sisense reinvents Business Intelligence through technological innovation here.
Start Free Trial
Back to Glossary